Who are we?
About Carpet GIANT
Our Story
Carpet GIANT is one of the leading flooring suppliers in South East England.
Still a family run business, we provide a specialist service and unbeatable prices. Whether it is Carpet, Vinyl, Rugs, LVT, Laminate or Artificial grass, we have the flooring to suit your needs.
We stock thousands of rolls of Carpet and Vinyl; hundreds of Rugs together with Laminate and Luxury Vinyl Tiles. This huge stock and over two thousand additional samples of Carpet and Vinyl, from market leading manufacturers, gives us the buying power to guarantee the lowest possible prices.
We pride ourselves on customer satisfaction and each member of our team is hand-picked or home grown, prepared and able to deal with any enquiry, which ensures the best quality finish for your new floor.
Carpet GIANT was formed in February 2004 by Mark McCarthy. Mark was a successful young Manager at Carpet City, and then an Area Manager of Carpetright in London and the South-East.
At the age of 39 Mark decided he was fed up working for the nationals and it was time to go it alone. With a 10 and 16-year-old at home, Mark set upon a vision of building a business by giving the best possible service.
Immediately Carpet GIANT was able to keep prices as low as possible by committing to a bulk stock holding. A high service level was formed by Mark surrounding himself with a quality network of people, and although tough, those early days would not have been possible without loyal staff members John and Gavin.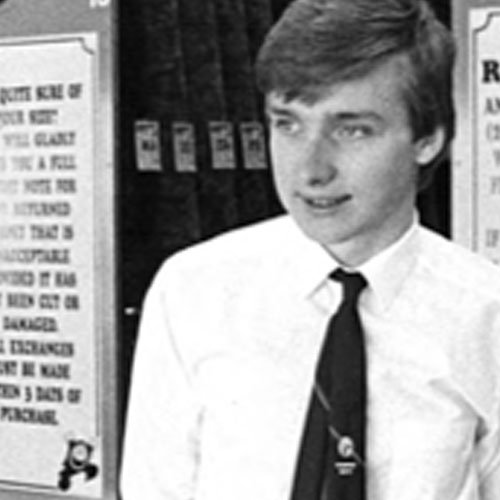 Our Timeline
March 2004
Mark opens his first store in Romford under the 'Carpets For All' banner. A concession inside Essex Beds which proved successful for many years, but ultimately came to an end as Essex Beds went into liquidation.
February 2006
The first Carpet GIANT store in Croydon opened its doors. Thousands of Remnants, rolls piled high, Croydon was and still is the largest stockist in the area.
September 2006
At 18 Mark's son Sean joined the Company as a Warehouse Assistant, learning the trade alongside his Dad, John and Gavin.
August 2008
Carpet GIANT's second store opens in Orpington. The new 'Nugent' development was an excellent opportunity to grow. Neighbouring Toolstation, Tile Giant, Costa Coffee and M & S Carpet GIANT Orpington has become our flagship store and Head office
September 2010
Marks other Son Patrick joins the Company at 16. Working in the Warehouse in Orpington alongside most of the original Carpet GIANT team.
September 2011
Maidstone becomes our third store and Central Warehouse. Now able to stock a core of 80+ quality Carpets the whole company goes from strength to strength. Our developing buying power helps Carpet GIANT continue to offer exceptional value.
January 2014
Mark is forced to take a back seat due to a ill health. With the help of Gavin in Maidstone and the addition of Donald in Orpington, Sean and Patrick take over the day to day running of the Company.
March 2017
Carpet GIANTS's fourth store opens. Sittingbourne becomes a natural addition to the Company. Now able to offer a service on the Isle of Sheppey, Rochester, Chatham and beyond.
September 2018
Bracknell to the west becomes our fifth branch, extending our services from Windsor, Ascot, through Camberley, Wokingham and to Reading.
September 2020
Carpet GIANT Ashford becomes our sixth store. After a difficult first Covid-19 lockdown we have the opportunity to add another quality team, servicing towns as far as Canterbury, Folkstone and Tenterden.
October 2020
The addition of a second Maidstone store gives us seven outlets and further depth in the county. Taking over an existing store under the 'Carpet and Flooring Superstore' name. Now able to offer a better service in Kent villages such as Marden, Staplehurst and Headcorn as well as giving us a larger capacity for quality stock in the area.
December 2020
Carpet Giant Charlton becomes our Eighth and largest store. Now able to service areas further into London such as Woolwich, Blackheath and Greenwich. With an excellent team and our largest stock holding to date Charlton is set to become our new Flagship store.
Where next?
Although in no rush to take over the world...
We are lucky enough to be able to continue to expand organically. It is expressly important that our service level remains that of a personal, family grown business. By recruiting quality, experienced senior staff and training enthusiastic, home grown talent Carpet GIANT has continued to be successful. We now work with over 30 staff in the stores and 24 teams of sub-contracted floor layers, without these hard-working people we would not be where we are today.
Whilst still taking guidance from our Father, we work hard to provide an honest and educated in store experience, we aim to offer the largest and best value stock holding in the South-East of England and we work with expert installers to ensure a smooth and impressive finish to your floor.
It is our express goal to ensure the satisfaction of every Customer. Every day we meet new people, but we are also lucky enough to see the same faces weekly, monthly and yearly, and we thank all of you for your continued support and loyalty.
Contact Us
Please get in touch anytime or visit one of our stores during opening time
Email
Social Media